Frozen Fruit Ice Cream Machine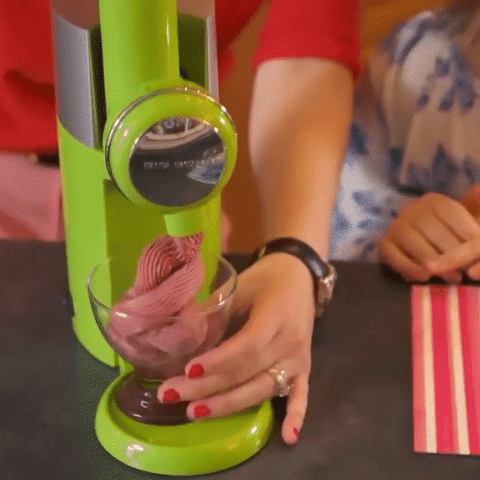 When the Summer season heats things up, the best way to keep you cool is with ice-cold desserts
The Summertime is great thanks to the long hours of daylight, the time away from school and the vacation days off work, and because of all the recreational activities, you can do outside. But you know what's not so great about the summer?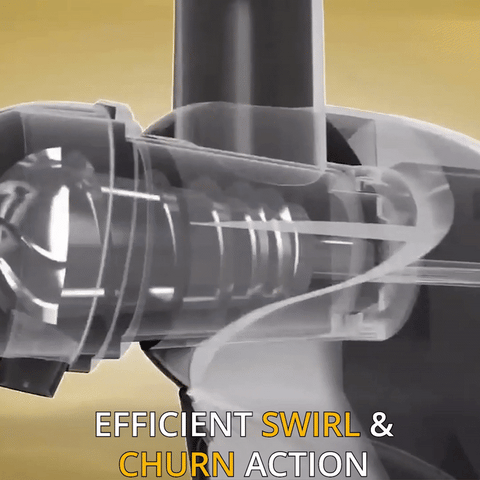 Hot weather can put a damper on your fun, causing you to sweat, grow fatigued, and feel generally unpleasant. But with a sweet, frozen treat, you can cool down and perk up even during those sweltering dog days of summer.
Why pay for an expensive ice cream parlor all your hard earned cash when you can make delectable frozen desserts at home using this Frozen Fruit Ice Cream Machine

No more throwing out the extra fruit! Freeze it and turn it into a healthy frozen dessert. The Big Boss Swirlio makes your favorite fruits into a soft-serve frozen dessert in seconds! Peel, cut and freeze the fruits- insert them into the chute and voila, a delicious and healthy dessert is served! Use only with ingredients you consider best for you and your family. 
Product Specifics:
Color box size: 24 * 16 * 33.5
Weight: 2KG
Dimensions: 10 x 5 x 13.6 inches ; 3.5 pounds
Volume: 4 "L x 10.5" W x 14 "H
Voltage:110V-240V
Power (W): 200W
Product Weight:1900g
Product Material: Plastic, Stainless Steel
Type1: Ice Cream Maker
Capacity of Work Bowl (Cup): 250ml
Why Buy This Product? The Benefits:
Perfect kitchen gadget during hot weather
Saves on food wastage
A healthy way to make a dessert
A perfect appliance for the family with multiple sweet tooths or even for use at a larger party.
Simple to use
Durable, guaranteed to last
Package Includes:
1 x Frozen Fruit Ice Cream Machine
When you do not have a PayPal account and want to pay with a credit card, you can follow this process:
Step 1. At the last step of checkout, select PayPal as the payment method for the complete order.
Step 2. On the PayPal payment page that pops up, find the Pay with Credit or Debit Card button and click to enter the next step.
Step 3. Then you will see the credit card payment page, after completing the requirements, see the bottom of the page, click Pay Now to complete the payment.